Posts for: May, 2021
By Blue Hills Dental Associates
May 12, 2021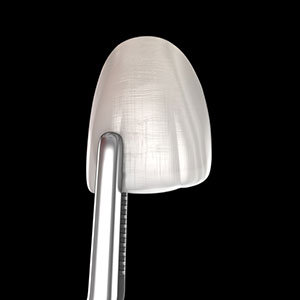 There's a lot to like about porcelain veneers, especially as you get older. For one, they can be less expensive and invasive than other cosmetic restorations. More importantly, though, they're versatile—they can solve a variety of dental appearance problems.
Veneers are thin shells of porcelain that are bonded to the front of teeth to alter their appearance—a work of custom art crafted by a dental technician to fit an individual patient's dental needs. They can turn back the clock on a less than attractive smile, and, with a little care, could last for years.
Here are some dental appearance problems you might encounter in your later years that veneers may help you improve.
Discoloration. As we get older, our teeth color can change—and not for the better. Teeth whitening temporarily brightens dull and dingy teeth, but the effect will fade over time. Additionally, there are some forms of staining, particularly those arising from within a tooth, for which external whitening can't help. Veneers can mask discoloration and give a new, permanent shine to teeth.
Unattractive shape. As we age, wearing on teeth can cause them to appear shorter and create sharper angles around the edges. Veneers can be used to restore length and soften the shape of teeth. Because veneers can be customized, we can actually create a tooth shape that you believe will improve your appearance.
Dental flaws. A lifetime of biting and chewing, not to mention a chance injury, can lead to chips, cracks or other dental defects. But veneers can cover over unsightly flaws that cause you to be less confident in your smile. Veneers can give you back the smile you once had or, if you were born with dental flaws, the smile you never had.
Misalignments. The biting forces we encounter throughout our lifetime can move teeth out of alignment, or widen gaps between them. You can undergo orthodontic treatment to correct these misalignments problems, but if they're relatively minor, we may be able to use veneers to "straighten" your smile.
If you're concerned about the effects of aging on your smile, veneers could help you look younger. Visit us for a full dental evaluation to see if a veneer restoration is right for you.
If you would like more information on porcelain veneers, please contact us or schedule an appointment for a consultation. You can also learn more about this topic by reading the Dear Doctor magazine article "Porcelain Veneers: Strength & Beauty as Never Before."
By Blue Hills Dental Associates
May 02, 2021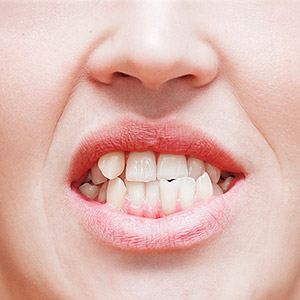 Teenagers can have the same smile-disrupting tooth flaws as adults. But not all cosmetic treatments available to adults are appropriate for teenagers—at least not until they get a little older. Dental veneers fall into that category.
A veneer is a thin porcelain shell custom-made by a dental lab, and bonded by a dentist to the face of a tooth to mask chips, stains, gaps or other imperfections. Because they're less invasive than other measures, veneers are highly popular as a cosmetic dental solution. They do, however, usually require some enamel removal so that they'll appear more natural.
This enamel removal typically won't impact an adult tooth other than it permanently requires it to have veneers or other restorations after alteration. But there is a risk of damage to a teenager's tooth, which hasn't fully developed.
Adolescent teeth usually have a larger pulp chamber (filled with an intricate network of nerves and blood vessels) than adult teeth. And because the enamel and dentin layers may not yet be fully developed, the pulp is much nearer to the tooth's surface.
We must be very careful then in removing enamel and dentin for veneers or we may penetrate the pulp and risk damaging it. Alternatively, there is the possibility of no-prep veneers which are very conservative but often are unable to be done because of the need to often remove tooth structure to make the veneers look natural.
Another cosmetic problem can occur if we place veneers on a patient's teeth whose jaws and mouth structures are still growing. Eventually, the gums could recede and an unsightly gap form between the veneer and the adjacent natural tooth.
Fortunately, there are other techniques we can use to improve a tooth's appearance. Mild chipping can be repaired by bonding composite resin material to the tooth. Some forms of staining may be overcome with teeth whitening. These and other methods can address a teenager's smile appearance until their teeth are mature enough for veneers.
Whether or not a tooth is ready for veneers will depend on its level of development, something that can often be ascertained with x-rays or other diagnostic methods. And if a tooth has already undergone a root canal treatment, there isn't as much concern. In the meantime, though, it may be better for your teen to wait on veneers and try other techniques to enhance their smile.
If you would like more information on dental restoration for teenagers, please contact us or schedule an appointment for a consultation. You can also learn more about this topic by reading the Dear Doctor magazine article "Veneers for Teenagers."