Posts for: December, 2020
By Blue Hills Dental Associates
December 21, 2020

Most of us have no clue how the ancient holiday tradition of kissing under the mistletoe originated—but it sure doesn't stop us from keeping the tradition alive! Yet although eager to join a certain someone under the hanging twig, you still might hesitate to apply the old smackeroo out of fear your breath isn't as fresh as it should be.
Bad breath has tormented us humans long before we started osculating (kissing) under trimmings of viscum album (the scientific name for mistletoe). Our resulting discomfort has inspired a myriad of remedies, from ancient Egyptian toothpastes containing natron (also used in embalming mummies) to 19th Century American breath mints made of ingredients like cardamom, essence of rose and licorice root.
Today, we're much better at relieving common bad breath because we've uncovered its primary source: bits of food and mucus accompanied by oral bacteria on undisturbed areas the mouth, particularly the tongue. As the debris interacts with the bacteria, it releases chemical compounds called VSCs (volatile sulfur compounds) that emit a classic rotten egg smell.
The key then is to remove the source of these VSCs. You might think that means doing a better job of brushing and flossing, and you're right. But it can involve more.
Keeping your tongue clean. Since the tongue is a prime collecting point for debris and bacteria, it makes sense to keep it clean. That might simply mean brushing its surface when you brush your teeth. You might, however, benefit from using a tongue scraper if you have more stubborn accumulations.
Maintaining your dentures. These and other dental appliances can accumulate food debris that if not removed can cause a "stink." You should clean dentures daily using a denture cleaner or mild antibacterial soap and then rinse them off thoroughly. It also helps to take them out at bedtime.
Seeking dental care. Another source of bad breath could be tooth decay or gum disease, or even older dental work in need of repair. Treating these and other conditions (like an oral yeast infection) not only improves your dental health, it could do wonders for your breath.
There are also other sources of foul breath unrelated to the mouth—and some can be serious diseases like diabetes, cancer or lung infections. If your chronic bad breath doesn't respond to your hygiene efforts, it's a good idea to get checked medically.
Now as to holiday traditions, we can't help you maneuver your prospective sweetheart under the mistletoe with you—you're on your own, pal (or gal). But by following these tips for sound oral care, we're sure you'll have the "fresh breath" confidence to follow through from there.
If you would like more information about eliminating chronic bad breath, please contact us or schedule a consultation. To learn more, read the Dear Doctor magazine article "Bad Breath."
By Blue Hills Dental Associates
December 09, 2020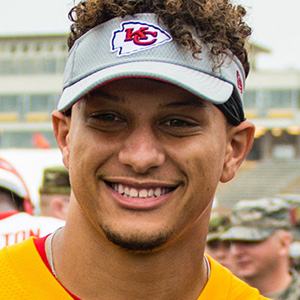 Kids get pretty inventive pulling a loose primary (baby) tooth. After all, there's a profit motive involved (aka the Tooth Fairy). But a young Kansas City Chiefs fan may have topped his peers with his method, revealed in a recent Twitter video that went viral.
Inspired by all-star KC quarterback Patrick Mahomes (and sporting his #15 jersey), 7-year-old Jensen Palmer tied his loose tooth to a football with a line of string. Then, announcing "This is how an MVP gets their tooth out," the next-gen QB sent the ball flying, with the tooth tailing close behind.
It appears young Palmer was no worse for wear with his tooth removal technique. But if you're thinking there might be a less risky, and less dramatic, way to remove a loose tooth, you're right. The first thing you should know, though: Primary teeth come out when they're good and ready, and that's important. Primary teeth play an important role in a child's current dental and speech function and their future dental development. For the latter, they serve as placeholders for permanent teeth developing within the gums. If one is lost prematurely, the corresponding permanent tooth might erupt out of position and cause bite problems.
In normal development, though, a primary tooth coming out coincides closely with the linked permanent tooth coming in. When it's time, the primary tooth lets you know by becoming quite loose in the socket.
If you think one of your children's primary teeth is ready, clean your hands first with soap and water. Then using a clean tissue, you should be able to easily wiggle the tooth with little tension. Grasp the tooth with the tissue and give it a little horizontal twist to pop it out. If that doesn't work, wait a day or two before trying again. If it does come out, be sure you have some clean gauze handy in case of bleeding from the empty socket.
Normally, nature takes its course from this point. But be on the lookout for abnormal signs like fragments of the tooth left behind in the socket (not to be mistaken for the top of the permanent tooth coming in). You should also look for redness, swelling or complaints of pain the following day—signs of possible infection. If you see anything like this, make a prompt appointment so we can take a look. Losing a primary tooth is a signpost pointing the way from childhood to adulthood (not to mention a windfall for kids under their pillows). You can help make it a smooth transition—no forward pass required.
If you would like more information about caring for primary teeth, please contact us or schedule a consultation. To learn more, read the Dear Doctor magazine articles "Importance of Baby Teeth" and "Losing a Baby Tooth."