Posts for: September, 2019
By Blue Hills Dental Associates
September 15, 2019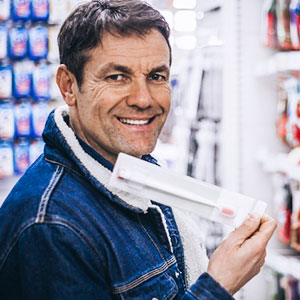 When you're buying a tool or appliance, you compare brands for the best quality you can afford. There's another important item that deserves the same level of scrutiny: your toothbrush. Choosing the right one for you can make a huge difference in your oral hygiene effectiveness.
But a visit to your store's dental care aisle can dim your enthusiasm. You have plenty of options involving all manner of shapes, sizes and features. Perhaps too many: After a while, the sheer number of choices can paralyze your decision-making process.
You can streamline this selection process by concentrating on a few important toothbrush basics. First up for consideration: the bristles. While you may think a good stiff brush would be best, it's actually the opposite—most dental professionals recommend softer bristles. That's because hard bristles can potentially damage your teeth and gums over time.
Softer bristles are gentler on your teeth and just as effective for removing plaque, if you use the right technique and thoroughly brush all tooth surfaces. And look for rounded bristles, which are friendlier to your gums.
Next, look for a brush that feels right in your hand. If you have problems with manual dexterity, look for one with an oversized handle. Some brushes come with angled necks and tapered heads, which you may find effective in reaching less accessible back teeth. This might mean trying different brushes until you get one that's right for you. Don't worry, though, you're not buying a brush for life—in fact, you should change out your brush every three to six months.
You'll also rarely go wrong buying a toothbrush with the American Dental Association Seal of Acceptance on the packaging. This seal signifies the toothbrush has undergone testing and met the ADA's standards for hygiene effectiveness. While some manufacturers of effective brushes don't pursue this seal, you can be sure one with it has passed the test of quality.
It makes all the difference in the world having the right tool for the job. Be sure your toothbrush is the right one for you.
If you would like more information on toothbrushes and other dental care products, please contact us or schedule an appointment for a consultation. You can also learn more about this topic by reading the Dear Doctor magazine article "Sizing up Toothbrushes: How to Choose the Right Brush for Optimal Oral Health."
By Blue Hills Dental Associates
September 05, 2019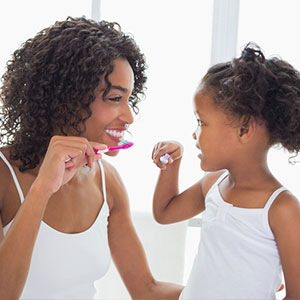 For over half a century, dentists have promoted a proven strategy for sound dental health. Not only is this strategy effective, it's simple too: brush and floss every day, and visit your dentist at least twice a year or as soon as you see a problem.
Unfortunately, this strategy isn't resonating well with people between the ages of 18 and 34, known more commonly as the "millennials." A recent survey of 2,000 members of this age bracket found a startling number: over one-third didn't brush their teeth as often as recommended, some going as long as two days between brushings. About the same number also reported fear of dental visits. Given all that, the next statistic isn't surprising: tooth decay affects one in three people in the millennial age group.
This isn't to pick on millennials, but to point out that good oral hygiene naturally leads to good oral health, regardless of age, gender or ethnicity. Here's more about the dental care basics for better health.
Brush twice, floss once daily. The American Dental Association (ADA) recommends a thorough brushing with toothpaste containing fluoride twice a day. You also shouldn't neglect a once a day flossing between teeth to remove plaque from areas brushing can't effectively reach. Keeping plaque accumulation to a minimum is the best way to prevent diseases like tooth decay or periodontal (gum) disease.
Visit your dentist at least twice a year. Dental visits every six months (or more if your dentist recommends it) accomplish two things: a professional dental cleaning removes any buildup of plaque and tartar (calcified plaque) missed by daily hygiene. It also allows your dentist to inspect your teeth and gums for any signs of disease that may require treatment.
See your Dentist ASAP if you notice problems. You should also see your dentist sooner if you notice anything abnormal like unusual spotting on the teeth, tooth pain or sensitivity, or swollen, reddened or bleeding gums. These are all signs of disease, and the sooner it's treated the less chance your teeth and gums will suffer serious harm.
Like other age groups, millennials know the importance of a healthy smile, not only for social and career interaction, but also for their own personal well-being. Sticking to a regular dental care program is the primary way to keep that healthy smile.
If you would like more information on effective oral hygiene, please contact us or schedule an appointment for a consultation.