Posts for: March, 2019
By Blue Hills Dental Associates
March 19, 2019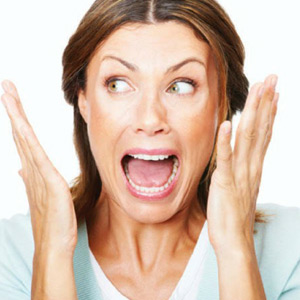 There's a burning sensation in your mouth even though you haven't had anything hot to eat or drink. It's an experience you've had for years, often accompanied by mouth dryness, tingling or numbness that leaves you irritable, anxious or depressed.
The root causes for Burning Mouth Syndrome (BMS) remain elusive, although there appear to be links to diabetes, acid reflux, menopausal hormonal changes or even psychological issues. Although we may not be able to pinpoint the root cause we can identify contributing factors to BMS through a detailed oral examination and medical history (including drugs you're taking).
Mouth dryness is one of the most common factors for BMS. The lack of lubrication from adequate saliva flow can contribute substantially to the irritating burning sensation. There are a number of causes for mouth dryness, including as a side effect from many medications or other treatments.
We must also consider whether an allergic reaction — the body's over-reaction to a foreign substance — may have a role in your symptoms. Some people react to sodium lauryl sulfate, a foaming agent found in many types of toothpaste, along with whitening substances or flavorings like cinnamon; denture wearers can become allergic to the plastic materials used to construct the denture. These, as well as spicy foods, smoking or alcohol, can irritate or cause the tissues lining the inside of the mouth to peel.
Determining what factors contribute to your symptoms allows us to develop a treatment approach tailored to your situation. If, for example, we've determined your BMS stems from dry mouth as a side effect to medication, we can ask your doctor to prescribe an alternative, increase your water intake when taking pills or stimulate saliva flow. If we identify an allergen as a factor, you can eliminate the substance to reduce symptoms.
You may also need to make changes to your eating and lifestyle habits: stop smoking, reduce your alcohol or coffee consumption and avoid very hot or spicy foods. And look for ways to reduce stress, another contributing factor, through relaxation techniques, exercise or support groups.
It's possible that BMS will resolve itself over time. In the meantime, though, we can help you find ways to alleviate the irritation.
If you would like more information on diagnosing and treating BMS, please contact us or schedule an appointment for a consultation. You can also learn more about this topic by reading the Dear Doctor magazine article "Burning Mouth Syndrome."
By Blue Hills Dental Associates
March 09, 2019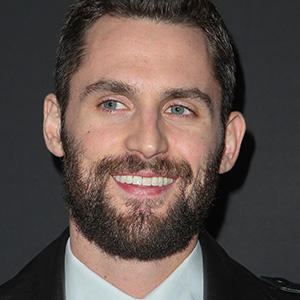 The March 27th game started off pretty well for NBA star Kevin Love. His team, the Cleveland Cavaliers, were coming off a 5-game winning streak as they faced the Miami Heat that night. Less than two minutes into the contest, Love charged in for a shot on Heat center Jordan Mickey—but instead of a basket, he got an elbow in the face that sent him to the floor (and out of the game) with an injury to his mouth.
In pictures from the aftermath, Love's front tooth seemed clearly out of position. According to the Cavs' official statement, "Love suffered a front tooth subluxation." But what exactly does that mean, and how serious is his injury?
The dental term "subluxation" refers to one specific type of luxation injury—a situation where a tooth has become loosened or displaced from its proper location. A subluxation is an injury to tooth-supporting structures such as the periodontal ligament: a stretchy network of fibrous tissue that keeps the tooth in its socket. The affected tooth becomes abnormally loose, but as long as the nerves inside the tooth and the underlying bone have not been damaged, it generally has a favorable prognosis.
Treatment of a subluxation injury may involve correcting the tooth's position immediately and/or stabilizing the tooth—often by temporarily splinting (joining) it to adjacent teeth—and maintaining a soft diet for a few weeks. This gives the injured tissues a chance to heal and helps the ligament regain proper attachment to the tooth. The condition of tooth's pulp (soft inner tissue) must also be closely monitored; if it becomes infected, root canal treatment may be needed to preserve the tooth.
So while Kevin Love's dental dilemma might have looked scary in the pictures, with proper care he has a good chance of keeping the tooth. Significantly, Love acknowledged on Twitter that the damage "…could have been so much worse if I wasn't protected with [a] mouthguard."
Love's injury reminds us that whether they're played at a big arena, a high school gym or an outdoor court, sports like basketball (as well as baseball, football and many others) have a high potential for facial injuries. That's why all players should wear a mouthguard whenever they're in the game. Custom-made mouthguards, available for a reasonable cost at the dental office, are the most comfortable to wear, and offer protection that's superior to the kind available at big-box retailers.
If you have questions about dental injuries or custom-made mouthguards, please contact our office or schedule a consultation. You can read more in the Dear Doctor magazine articles "The Field-Side Guide to Dental Injuries" and "Athletic Mouthguards."