Posts for: October, 2017
By Blue Hills Dental Associates
October 29, 2017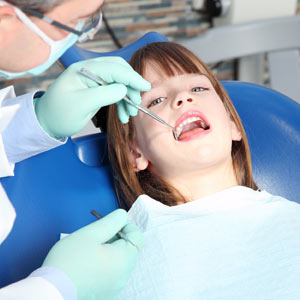 Your teeth and gums are filled with nerves that make the mouth one of the most sensitive areas in the body. But thanks to local anesthesia, you won't feel a thing during your next dental procedure.
The word anesthesia means "without feeling or pain." General anesthesia accomplishes this with drugs that place the patient in an unconscious state. It's reserved for major surgery where the patient will be closely monitored for vital signs while in that state.
The other alternative is local anesthesia, which numbs the area that needs treatment, while allowing the patient to remain conscious. The anesthetics used in this way are applied either topically (with a swab, adhesive patch or spray) or injected with a needle.
In dentistry, we use both applications. Topical anesthesia is occasionally used for sensitive patients before superficial teeth cleaning, but most often as an "opening act" to injected anesthesia: the topical application numbs the gums so you can't feel the prick of the needle used for the injectable anesthetic. By using both types, you won't feel any pain at all during your visit.
Because of possible side effects, we're careful about what procedures will involve the use of local anesthesia. Placing a sealant on the exterior of a tooth or reshaping enamel doesn't require it because we're not making contact with the more sensitive dentin layer beneath. We've also seen advances in anesthetic drugs in which we can now better control the length of time numbness will persist after the procedure.
All in all, though, local anesthesia will make your dental care more comfortable — both for you and for us. Knowing you're relaxed and comfortable allows us to work with ease so we can be unhurried and thorough. By keeping pain out of the equation, your dental care has a better chance for a successful outcome.
If you would like more information on managing discomfort during dental care, please contact us or schedule an appointment for a consultation. You can also learn more about this topic by reading the Dear Doctor magazine article "Local Anesthesia for Pain-Free Dentistry."
By Blue Hills Dental Associates
October 14, 2017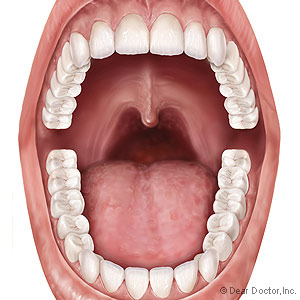 Each part of the human body is an intricate wonder. Take your teeth, for example: they're so woven into everyday life we don't notice them, yet they each work seamlessly with the jaws and mouth so we can eat, speak and even smile.
Here, then, are a few facts to help you understand — and appreciate — these tiny, amazing wonders we call teeth.
Layer Upon Layer. Rather than one solid mass, teeth are composed of different layers of slightly different tissues each with a unique role in protecting and enabling a tooth to function. Innermost is the pulp filled with connective tissue encasing blood vessels and nerves that transmit sensations to the brain. The next layer out is the dentin, a bone-like material sensitive to touch and other stimuli, which also absorbs some of the forces generated when biting or chewing. The outermost layer is enamel, the hardest material in the body and the tooth's first defense against infection and other dangers.
Front and Center. Teeth perform different functions depending on their type and location. Front teeth are our "onstage performers" — they help us to speak and enunciate words clearly and, of course, contribute to our smile. They're also adept at cutting through food when it first enters our mouths.
The Support Team. In keeping with our theater analogy, back teeth are our "backstage crew": they help support our facial height, provide balance for the jaws as we swallow and protect the front teeth from too much vertical force. They're also able to crush food before we finally swallow, which aids in the digestive process.
Intended for a Lifetime. If you consider all the environmental factors our teeth face — acidic foods, biting forces and temperature swings to name a few — you then can appreciate their resiliency. Of course, teeth have their enemies: decay, infection and trauma. With daily brushing and flossing and at least a couple of visits a year to our office for cleanings and checkups, you can help thwart many of those enemies. With both our efforts we can make sure your teeth really do last a lifetime.
If you would like more information on how your teeth function (and how to care for them), please contact us or schedule an appointment for a consultation.