Posts for: April, 2016
By Blue Hills Dental Associates
April 19, 2016
We've all had physical ailments that were more irritating than serious. The problem of skin cracking at the corners of the mouth fits into that category.
Both dentists and dermatologists encounter this condition often and have a name for it: perleche, derived from the French word lecher, meaning "to lick." The term arises from patients' tendency to excessively lick the broken skin to soothe the itching or burning.
Perleche most often arises from certain mouth conditions, although systemic problems like anemia or diabetes may also cause it. Children or younger adults, especially those with orthodontic braces or a tendency to drool as they sleep, often develop perleche; older adults with wrinkling around the mouth are also susceptible. Mouth dryness caused by reduced saliva flow may also irritate the skin and cause discomfort.
As the skin becomes irritated, the person may begin to lick the corners of the mouth to soothe them. This sets up conditions for an infection, most often caused by yeast known as candida albicans. The infection may become more acute and begin to affect the entire inside of the mouth or throat.
If you've developed perleche, our primary treatment goal is to reduce any infection with the aid of oral or topical antifungal drugs. One drug, Nystatin, is often taken as a lozenge that dissolves in the mouth and works its way from there through the rest of the body. You can also apply antifungal ointments several times a day to the corners of the mouth, often in combination with steroid ointments that reduce redness and swelling. You can also apply antifungal zinc oxide paste to the cracked skin, which also serves as a barrier between the skin and outer contaminants.
To reduce the chance of future outbreaks, we may recommend you rinse with Chlorhexidine, as well as replace missing teeth or refit loose dentures — these too are contributing factors to erupting yeast infections. You might also need to undergo dermatologic treatment for wrinkles if they've proven to be a factor in developing perleche.
Although not a major problem, perleche can be exceedingly uncomfortable and embarrassing. Thanks to a number of treatment options, you don't have to put up with that discomfort for long.
If you would like more information on perleche (angular cheilitis), please contact us or schedule an appointment for a consultation. You can also learn more about this topic by reading the Dear Doctor magazine article "Cracked Corners of the Mouth."
By Blue Hills Dental Associates
April 04, 2016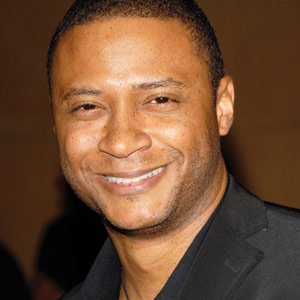 Can you have healthy teeth and still have gum disease? Absolutely! And if you don't believe us, just ask actor David Ramsey. The cast member of TV hits such as Dexter and Arrow said in a recent interview that up to the present day, he has never had a single cavity. Yet at a routine dental visit during his college years, Ramsey's dentist pointed out how easily his gums bled during the exam. This was an early sign of periodontal (gum) disease, the dentist told him.
"I learned that just because you don't have cavities, doesn't mean you don't have periodontal disease," Ramsey said.
Apparently, Ramsey had always been very conscientious about brushing his teeth but he never flossed them.
"This isn't just some strange phenomenon that exists just in my house — a lot of people who brush don't really floss," he noted.
Unfortunately, that's true — and we'd certainly like to change it. So why is flossing so important?
Oral diseases such as tooth decay and periodontal disease often start when dental plaque, a bacteria-laden film that collects on teeth, is allowed to build up. These sticky deposits can harden into a substance called tartar or calculus, which is irritating to the gums and must be removed during a professional teeth cleaning.
Brushing teeth is one way to remove soft plaque, but it is not effective at reaching bacteria or food debris between teeth. That's where flossing comes in. Floss can fit into spaces that your toothbrush never reaches. In fact, if you don't floss, you're leaving about a third to half of your tooth surfaces unclean — and, as David Ramsey found out, that's a path to periodontal disease.
Since then, however, Ramsey has become a meticulous flosser, and he proudly notes that the long-ago dental appointment "was the last we heard of any type of gum disease."
Let that be the same for you! Just remember to brush and floss, eat a good diet low in sugar, and come in to the dental office for regular professional cleanings.
If you would like more information on flossing or periodontal disease, please contact us today to schedule an appointment for a consultation. You can also learn more by reading the Dear Doctor magazine article "Understanding Gum (Periodontal) Disease."